The 34 bay floodlit driving range at Trent Park is one of the best ranges in London
and any search for golf ranges or golf lessons should start here!! .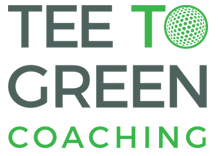 Tee To Green Coaching aim to help improve your golf but at the same time make learning golf a fun experience. – Trent Park is a fantastic facility to improve your game, with a two-tier flood-lit range, short game area, and course at our disposal, Tee To Green Coaching will be able to improve your game and help you reach your targets quickly.
Tee To Green Coaching offer instruction to fit all budgets, as well as a unique assessment process 'Player MOT' which at £20 will help develop your own unique plan of improvement based around your own personal requirements.
From individual lessons to beginner group sessions, junior groups, and holiday camps, we are confident we can help. Booking couldn't be easier, click on the diary of your preferred coach, register to the system, select your time and pay directly, you'll be up and running in no time. Please see below details on each of the Professionals and the services we offer, please don't hesitate to contact us directly on – call: 03301139007 (option 2) or by email This email address is being protected from spambots. You need JavaScript enabled to view it..
---