Player MOT
This unique consultation assesses your whole game in just an hour. Your strengths and weaknesses will be identified to form a detailed programme that meets your individual needs.
The evaluation will help you to achieve and realise your full potential. Areas covered within the evaluation include the golf swing, short game, putting, psychology, bio mechanics & equipment check.
Player MOT only £20
---
Individual Lessons
One-to-one lessons are a great way of getting to your end destination quickly, lessons are 60 minutes in duration and do not include range balls. During the lesson we will use swing analysis software to show your current swing or use as a comparison to similar models. After each lesson notes and swing reviews will be uploaded to your own person online profile to be viewed at your convenience.
---
Beginner & Improver Classes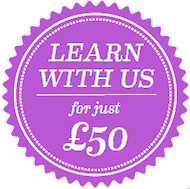 Whether you've just started golf, or want to make improvements to your game, the Beginner / Improver group classes could be right for you. For £50 you'll receive four hours of instructions at variable times designated by that Professional.
Each Pro will designate one evening, weekday and weekend slot which mean that you could attend as little or as much as you would like at times at times that suit your diary.
Please ask a Professional for further details.
---
Tee To Green Junior Coaching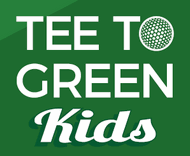 Our Junior Program is a great way for youngsters to get into the game. We work with both boys and girls between the ages 5-15, accommodating all golfing abilities.
Golf is a game for life so learning early will help children to understand honesty, integrity, team building, discipline and gain self confidence.
The cost will be £10 per week. The courses run during term time. Range balls are not included.
---
Gift Vouchers
Tuitional vouchers are available to purchase directly through the Tee To Green Coaching website. Vouchers are editable and downloadable to your inbox, a perfect gift!
Please click on the below image to purchase yours today.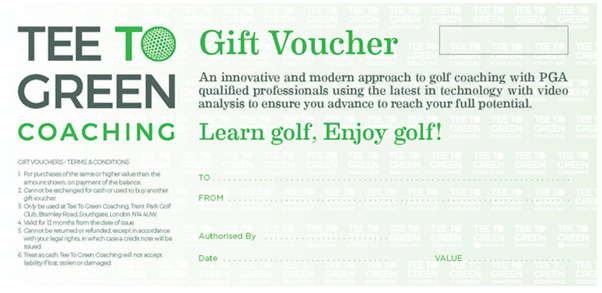 ---